Today I announce not just a new track but a new artist, in the form of Lirrik's Hamba Nami . Let me give some background on the new k...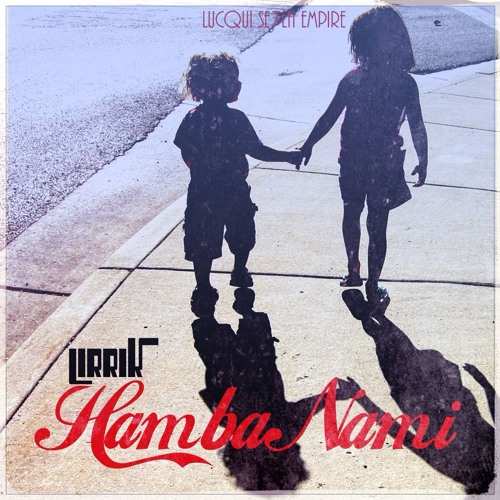 Today I announce not just a new track but a new artist, in the form of Lirrik's Hamba Nami. Let me give some background on the new kid in questi

on.
Born

Tapiwa Nigel Makoni

in the talent-flooded Zimbabwe, he is no exception although he has lived in South Africa almost all his life. He is the second child in a family of three children. Unlike most artists, he never really liked music from a young age. He found love in another form of art - drawing - which he still does till this day.
Lirrik, as he is commonly known, only became interested in music at the age of nine. He would listen to RnB music on a daily basis. But since he figured that he wasn't a really good singer (understatement), he searched for something which he was good at and that's when he decided to be a rapper. As time went by he listened to more hip hop, naming artists such as Drake and Eminem as his first influences.
In his words: "Those guys were so deep into their artistry that they even made me fall in love with it. I rapped along to their tracks for a long time until I decided that I also wanted to do what they did and make my own music." Just like many he waited for quite some time until he could record his first song because he had no access to a studio earlier on.
His first song wasn't as he expected it to be, but that day he learnt a valuable lesson from the song's producer Dobby - "Love your work. What people say doesn't matter as you'll get better as time goes on. Nobody starts off by being perfect". Since then he has grown as a rapper and has

improved his work ethic.
Most of his songs feature his best friend Retro Vibe because as he said "this has been both our childhood dream and now we out here trying to make it a reality."

When asked what his rap style was he stated that he doesn't really have a rap style and he

experiments with different styles

and listens to many music genres to improve himself as a musician.
He also aims to become a music producer, as he plays the guitar and drums and recently started making beats with FL.
With this teen sensation joining the Lucqui Se7en roster, he is surely going to be a force to be reckoned with having already started creating buzz in Pretoria.
This is Lirrik's

first

single release since signing with the management company Lucqui Se7en Empire. In this

laid-back song, Lirrik seamlessly switches up between English and Zulu. The song is titled Hamba Nami (translating to "Go With Me") and sees the teenage sensation persistently asking out a girl to a

date and trying to assure her of what an awesome experience it will be.
This replay-worthy song will have you singing along to every line. This is the first of 3 singles to be released from the 15 year old's debut

full-length mixtape titled "Optimistic" which is due for release mid-2016.
Stream and download Hamba Nami below