Album Title:                 J. Nova - HiStory In The Making Overview:                    If you remember my comment on J...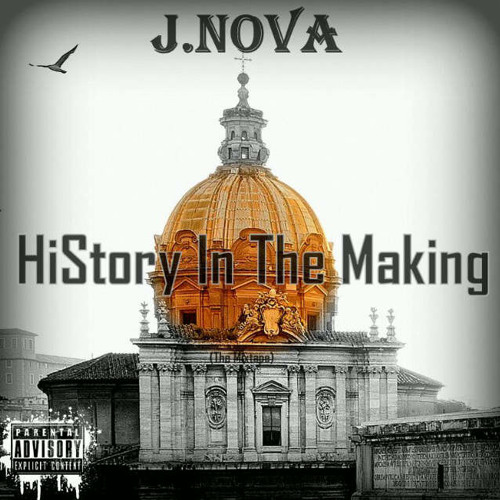 Album Title: J. Nova - HiStory In The Making
Overview:
If you remember my comment on J. Nova's verse off Rpeels' EP. That same guy (part of BigShots) dropped his full project about a month ago. I stumbled upon it last night and thought I'd give it a spin, plus the title is really bold.
Standout Tracks: *insert majority of the mixtape tracklist here*
No. of Tracks/Overall Duration: 20/72:28
Record Label: BigShots/G Records
Spekk Verdict:
I like how they sampled Nas' Last Words at the beginning of the tape. This really had me amped up. So I braced myself for the long listen ahead.
This mixtape's length is almost a cause for concern. The more the number of tracks the more redundant a project may become. Although there's a couple of tracks I feel could have been scrapped this is a good project, given the beat production, delivery and mixing and mastering.
Some tracks here feel like they are demo versions, I'm taking about tracks like R.I.M.E, The Village City and So Refreshing. They end like being
abruptly

woken up from a dream.
The intonation is on point although pronouncing "Harare" as hoorrah-ree made me frown.
The tracks are better as singles although their track order doesn't make them cohesive as a unit, but then again, it's a mixtape right? This seems like a prelude for an album, which I hope will have an overally-cohesive theme that won't be unnecessarily long.
Although J. Nova has been around for a while, his deal with BigShots seems to be his big break, rubbing shoulders with the likes of Meyniak, Kidd Aktive and Savage.
If you're looking for some refreshingly different Zim Hip-Hop this is it. If complex metaphors and non-club bangers ain't your thing sorry you will feel alienated here. Unfortunately this mixtape doesn't have a zip download link so enjoy your exercising your mouse's click finger.
Follow on Twitter: @JNovaZW